Posted by Zone Rock on 31st Mar 2016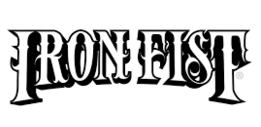 Iron Fist : a brand for the rebels, adventurers and all those who adventure outside the path!
Created in 2001, Iron Fist is a brand specialized in ladies and men alternative and punk rock fashion. By using top-notch quality fabrics, eye-catching designs and by paying a special attention to details, Iron Fist represents another way to see life through original and unique apparel, footwear and accessories. Iron Fist is made for outsiders, those of you who are looking to stand out from the crowd and who have the head and the heart at the right place. Whether you are looking for a Iron fist sugar skull purse, a cute short dress, a pair of platform shoes, Iron Fist provides you with an elaborate selection of alternative clothing for men and women who wish to show their true colors through their style.
Check out our arrivals and massive discounts for Iron Fist accessories, footwear and apparel. Shop online and get your goodies shipped everywhere in Quebec, Canada and United States.