Posted by Zone Rock on 31st Mar 2016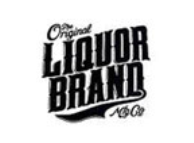 Liquor Brand : for the people who want their clothing to reflect their alternative lifestyle!
Liquor Brand is taking its inspiration from old-school tattoos and alternative punk culture. Using only the best fabrics, unique designs and by paying attention to detail, Liquor Brand is one of Zone Rock's favorite brands. It offers a vast selection of apparel, shoes, accessories and even housewares including derby tees, bowling bags and cozy cardigans featuring traditional tattoo arts. Liquor Brand has also thought of the little ones by creating a children's line of tattoo-inspired onesies, rompers, tees, hoodies, jackets, and dresses. Also, take a look at Liquor Brand's accessories line that includes necklaces and pillows. Awake the rockabilly in you and get Liquor Brand to show it off!
Check out our latest arrivals and discounts for Liquor Brand accessories, footwear and apparel. Shop online and get your goodies shipped everywhere in Quebec, Canada and United States.